New Orleans has seen a surge in local art markets. All of the art is truly inspired and some is also made from recycled materials! See our list of them all and plan to visit one this weekend!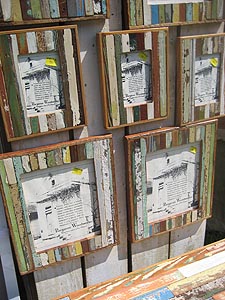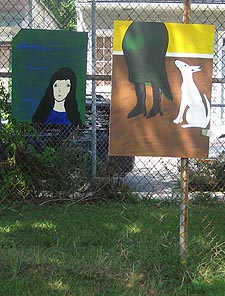 Lovely Paintings by Ansley McBryde
Arts Market of New Orleans (aka Mid-City Art Market)
Last Saturday of Every Month, 10am – 4pm
Palmer Park (At the corners of S. Claiborne Ave, and S. Carrollton Ave)
The market showcases local and regional artists selling their pottery, furniture, jewelry, glass, painting, metal art, sculpture, photography, textiles and accessories, plus music, food, and children's activities.
Freret Street Market
First Saturday of Every Month, 12noon – 5pm
Intersection of Freret St and Napoleon Ave
The market features up to 65 vendors selling many different kinds of items ranging from fresh produce and seafood, to one of a kind works of art and vintage clothing.
Harrison Avenue Marketplace
Second Wednesday of Every Month, 5pm – 8pm
801 Harrison Avenue (Parking lot of the old Lakeview Fine Foods)
The Harrison Avenue Marketplace will offer a distinctive venue and wonderful opportunity for restaurants, caterers and artisans to showcase their cuisine or craft to the residents of Lakeview, as well as patrons from surrounding New Orleans communities. The evening is designed to be one of an open air marketplace with live music, food, arts and crafts.
North Shore Art Market
Second Saturday of Every Month, 10am – 4pm
Lee Lane in Downtown Covington
The North Shore Art Market was formed to provide an alternative venue for artists to exhibit and sell their original works of art in an environment that appeals to a broad market of art enthusiasts.
OCH Art Market
Second Saturday of Every Month, 10am-3pm
Zeitgeist 1618 Oretha C Haley Blvd.
The market is a themed monthly market that takes place both inside and outside. The market showcases up to 40 vendors all who are selling handmade one of a kind arts and crafts. Themes for the markets include Asian Art, Folk Art, Recycled Art, Student Art, Photographic Arts and more. The building is a designated historic landmark and is a tourist attraction on its own. Each month the vegetarian pop up TSAI serves a hot and healthy brunch. The OCH Art Market is free, child and pet friendly.