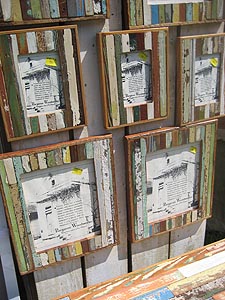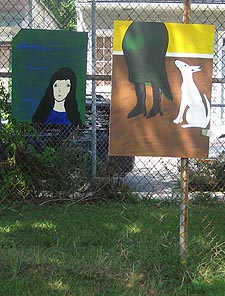 Lovely Paintings by Ansley McBryde
Arts Market of New Orleans
Last Saturday of Every Month, 10am – 4pm
Palmer Park (At the corners of S. Claiborne Ave, and S. Carrollton Ave)
The market showcases local and regional artists selling their pottery, furniture, jewelry, glass, painting, metal art, sculpture, photography, textiles and accessories, plus music, food, and children's activities.
Freret Street Market
First Saturday of October – March, 2 markets in December, 11am – 4pm
Intersection of Freret St and Napoleon Ave
The market features up to 65 vendors selling many different kinds of items ranging from fresh produce and seafood, to one of a kind works of art and vintage clothing.
Harrison Avenue Marketplace
Second Wednesday of Every Month, 5pm – 8:30pm
801 Harrison Avenue (Parking lot of the old Lakeview Fine Foods)
The Harrison Avenue Marketplace will offer a distinctive venue and wonderful opportunity for restaurants, caterers and artisans to showcase their cuisine or craft to the residents of Lakeview, as well as patrons from surrounding New Orleans communities. The evening is designed to be one of an open air marketplace with live music, food, arts and crafts.
Piety Street Market
Second Saturday of every month, September – June, 11am – 4pm
Old Ironworks, 612 Piety St.
Festive monthly flea market in an old ironworks offering vintage goods & crafts, plus casual eats.